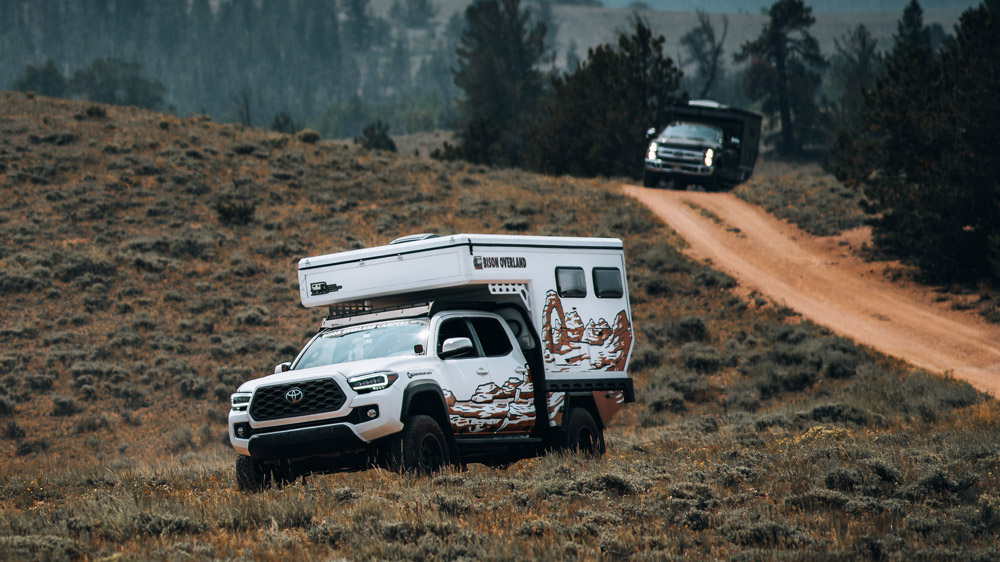 Who is Bison Overland Campers?
Bison Began back in March of 2020 in Tulsa, Ok. I (Drew) was working on a personal camper project of converting a slide in, into a flatbed, while my good friend (Cody) came by to hang out and have a few beers. We began discussing the empty spot in the market for Flatbed Pop-up Campers in shell form. As well as the needed upgrades in materials based on other Flatbed Pop-Ups. Since Covid was in full swing, Cody's office was closed, we decided to build one from scratch. 100% Our design, with stronger and higher quality materials and see what happened. Worst case, we have some fun while offices are closed, sell it and recoup our money. From there it snowballed. We held off on taking orders for a month or two, but by June we had orders flowing in. Then a few before we had even finished our Prototype. We wanted to fill the void in the market to offer Shell Models built to a higher quality while being affordable to a wider range.
What is your specialty?
Flatbed Pop-Up Camper Shells. We are offering fully outfitted now, and we have moved to a Composite Construction option as well!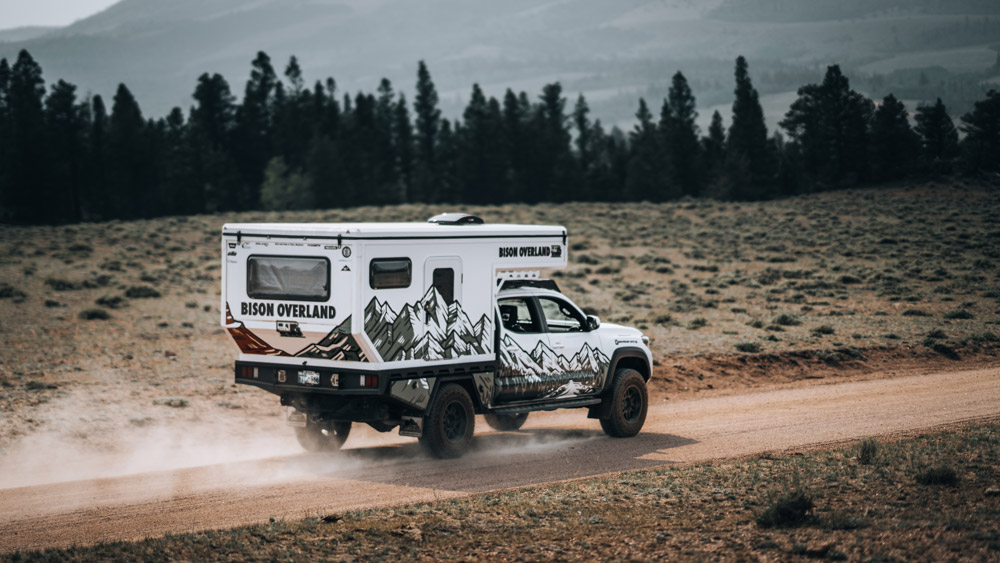 What REDARC products do you stock / install?
We use The Total Vehicle Management System on most build and we now use the new solar range.
What is your favorite REDARC product and why?
The RedVision for sure. Easy to connect Components, and having the Bluetooth Connection ability with the app, makes managing and viewing all your power a breeze. On a long trip, it is nice to pull the app up while roaming down the road, and check how much DC power you're drawing. Or while at camp, connecting to see how much solar you are drawing.
What's your favorite build you've worked on and why?
Its hard to say. Our Garage Build that is outfitted with the TVMS (Total Vehicle Management System) is the first of its kind offering a built in Garage with roll out tray capable of holding 1500lbs, or more realistically, two mountain bikes and all your gear.